LG solar panels, worth the extra expense?
Doing any form of research into solar, it soon becomes obvious that the global mega corporation which is LG has developed an industry-leading range of solar products. With anything leading though, there is usually is an exceedingly higher price tag to match when compared to the cheap stuff. However, the overall value must be considered.
Initially, let's put LG's solar and energy division into perspective. Most will relate with the LG brand to something like a TV. A good upper middle class product, not the cheapest and not often the most expensive in the department store.
When it come to energy generation and storage, LG has had some clear foresight within the last decade to acknowledge the self-generation energy sector as the next wave. What's even better, the focus was not on cheap volume market dominance. It became all about innovation and sector relevance for LG's energy division.
LG Solar Panels Perth WA Product Feature. 
The latest edition of the Perth Solar Warehouse  solar price list includes all the following need to know information about LG solar panels & more:
Fully installed 3.3kW, 6.6kW & 10kW+ LG solar panel prices.
Exclusive discounts & interactive price guide.
Mix & match inverter technology.
Exceptional solar battery options.
Energy production guide.
Estimated savings potential.
Payment plan options & more!
The best LG solar panels Perth WA customers love. A must view before buying.
Residential homeowners don't require the larger more cumbersome size of 72-cell solar panels from any manufacturer. Especially when there is equal efficiency in a lighter, more adaptable 60-cell solar panel by the same manufacturer available. 
One of the few time solar panel wattage is very misleading. On the upside though is that 72-cell LG solar panels are very hard to come by in the local market and often only specified for larger power generation applications.
Residential 60-Cell (120 – 132 half-cell):
Commercial 72-Cell (144 – 156 half-cell):
LG is one of the few solar panel manufacturers which produce only ultra-high efficiency solar panel options. This is made even easier with a very slim product offering in the 60-cell solar module variants.
Early 2020, only LG NeON 2 from 350W will be available on a distribution level and therefore, reflected through installer channels. The LG NeON R solar panel range will remain as an industry-leading ultra-high efficiency solar panel option but priced out of reach for most. An average 20% price premium for the 1.5% module efficiency increase.
Residential 60-Cell (120 – 132 half-cell):
An elite warranty on the solar panel warranty spectrum. All LG solar panels are backed by a comprehensive 25 & 25-year warranty. What does this mean? Many alternative solar panel warranties are layered as a 10 & 25-year warranty or similar. The initial figure being the most critical as a product warranty. The second defining a solar panels warranted performance degradation should the product remain intact.
LG solar panels and their overall product quality are guaranteed, if installed to manufacturer specifications, for 25-years. A very clear and comprehensive solar panel warranty which includes both product and service (unlike alternatives).
 A category where no two solar panel performance warranties are ever the same. What does a 25-year performance warranty mean? In the simplest explanation possible, by year 25, an LG solar panel shall still be working within 90% of its rated output. Common alternative 25-year performance warranties stipulate an 80% (20% degradation) performance rating in the same time.
Period: Degradation period, Year-1: maximum warranted output degradation in the first year, P/A after: maximum warranted output degradation per annum within the nominated Period after Year-1.
As a leading solar module manufacturer, LG solar panels are manufactured in on of the world's most advanced solar panel manufacturing facilities in Gumi, South Korea. Renowned as a global hub for modern manufacturing excellence.
One can be assured that as a premium module manufacturer, LG solar panels are derived from leading-edge, fully automated production facilities utilising LG's renowned high-quality material selection.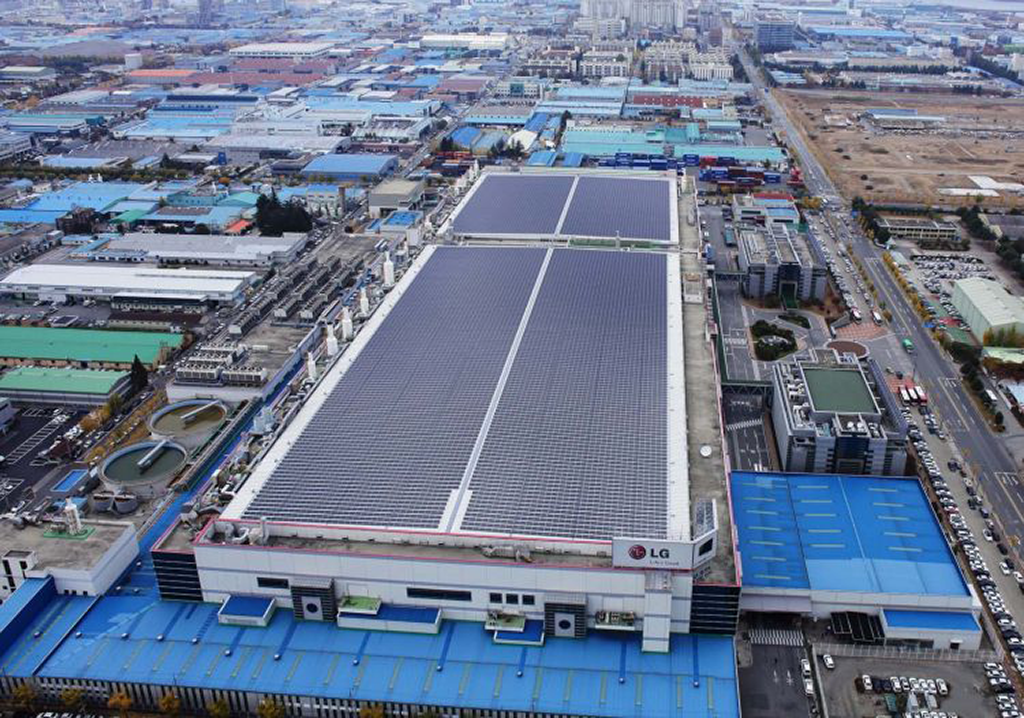 LG Solar panels are more affordable than ever.  The PSW range of LG solar panels which feature the InterSolar award-winning 2016, NeON 2 variant, exceeds expectation when subjected to real-world conditions.
Boasting high-yield energy production and guaranteed for 25-years the overall value for the product is extraordinary. Black anodised framing compliments towards aesthetically pleasing style requirements. While an all white ultra-durable substrate maintains the cooler less resistive environment required for the NeON 2 Cello cells to achieve maximum production.
3kW: $4990 – $6990 AUD.
6kW: $6990 – $9990 AUD.
10kW: $9990 – $17990 AUD.
As always, price differences vary depending on the preferred inverter selection, installation specifics, power supply, applicable subsidies and more. Above is a general variance for the Perth & Bunbury, Western Australia region with the current STC Zone 3 subsidy applied as a point of sale discount.
Please note that accurate (and often reduced) pricing is currently available in the LG Solar Perth WA Product Feature within the latest PSW Catalogue >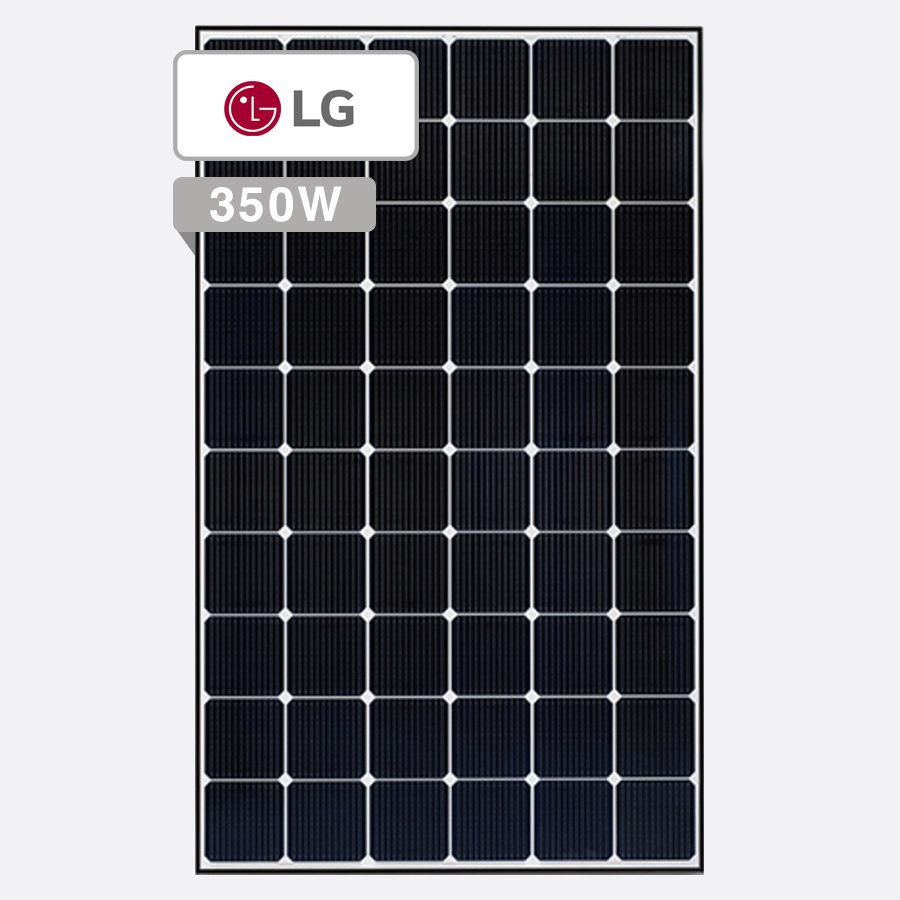 Featured inverter options:
Over the last few years, the most obvious product pairing has always been LG Solar panels with the well regarded Fronius inverter range. As an inverter which has endured the best part of a decade through proven reliability, many alternative high-quality inverter brands have now returned to popularity. 
Such a resurgence is due to the greater product specifications and features expected from what a modern inverter technology should deliver. InterSolar award-winning features much like the new release SMA Sunny Boy & Sunny Tripower range of inverters promoting ennexOS advanced energy management software as standard (late 2019). 
Why not compare inverter technologies from an unbiased perspective? Alternative website – Best solar inverters 2019 >
DC battery input (High Voltage).

Fronius Solar.Web Monitoring.
Featured inverter alternatives:
Full system prices within the latest catalogue! 
Searching for your ideal solar inverter? Compare the entire PSW range of solar inverters side by side in defining detail. Compare now > 
FREE Energy Consumption Meter. When combining your preferred LG solar panel choice with a Huawei solar inverter. Exclusive to Perth Solar Warehouse. Adding this meter ensuring the Huawei hybrid inverter range is 100% plug and play battery ready. When your'e ready.
Mention "LG BONUS 2020" prior to buying.
Your ideal system selection continued...
Alternatively, discover your perfect LG Solar infused solar power system in as little as 5 minutes with detailed annual yield insights and more. 
Understanding that LG solar panels, in general, is a high-quality solution for your solar project is a fantastic space to be in. Taking advantage of the Perth Solar Warehouse range of amazing LG Solar deals is will no doubt alleviate any chance of buyers remorse when taking the next step to go solar.
Exclusive LG Solar Panels Perth WA deals.
Secure warranty & extra benefits.
Compare the PSW LG Solar options against the entire PSW product range for price, warranty, design and more within the latest PSW Catalogue >.
At the end of the day this is a testament to superior innovation which only few can match. Safeguarding such an investment with an SMA or Fronius inverter option ensures the maximum energy yields you've been searching for.
Your five star solar satisfaction with the PSW Save More LG Panels Perth WA range awaits. I can't wait to see your inquiry relating to this beautiful product combination.
Did we miss something relating to LG solar panels you feel alternative shoppers can benefit from? If so, leave a comment below! – PSW Team.