Exercise caution surrounding subsidies.
IMPORTANT: The solar rebate Perth WA customers have access to indeed isn't a fixed rebate (subsidy) by any means. Daily it is subject to change, as the listed subsidy is based on an STC (Small Technology Certificate) valuation. Below is the need to know information when considering the solar rebate Perth customers can use to save thousands on the installation of a solar energy supply.
How much are you entitled to?
Ranging from $2227 in a 3.9kW solar system up to $3700 in a 6.6kW solar energy system, as mentioned above, the solar rebate Perth customers have access to varies depending on system generation capacity, and can fluctuate almost daily while degrading in annual chunks for the next 10-years.
Considering such, consumers should avoid rushing, instead, ensure an informed buying decision as the fluctuations and annual variances are minimal in the scheme of a systems life expectancy. 
In the next few paragraph's, understand how exactly your subsidy is calculated and the exact amount you are entitled to depending on your ideal solar energy system size.
Solar Rebate Perth WA (Subsidy) 2020 Product Feature: 
The homeowner edition of the latest Perth Solar Warehouse solar price list includes all the following need to know information:
Fully installed 3.9kW – 6.6kW Solar system prices and more.
Exclusive discounts & interactive price guide.
Mix & match inverter technology.
Exceptional energy storage options.
Energy production guide.
Estimated savings potential.
Payment plan options & more!
The latest PSW fully installed price list which consists of the Solar Rebate Perth WA customers can expect as a point of sale discount. A must view before buying solar.
Basically, your new solar energy system is eligible for [X] amount of certificates based on its ability to offset carbon emissions over the next 11-years. That's right, you will be producing clean, green energy here, not just energy savings. Therefore, the government has rewarded you with an amount of certificates (STC's) which you'll most likely never get to touch.
You do, however, get to trade these very rewarding certificates with big polluters who must purchase these green certificates (STC's) to offset their carbon emissions. The complexities of such are often too much for most (including solar company) to handle, so it's easier to release such certificates as a simple point of sale discount at an agreed market rate. 
At the time of writing $37 was considered a good/stable rate factoring room for market fluctuations.
On top of this, most residential solar systems are eligible for a feed-in tariff through Synergy for excess energy produced. Learn more > 
The last thing you want is a sneaky solar company coming back to you after the installation has been completed because the STC value has plummeted overnight. 
Believe it or not, particular solar companies have clawback clauses hidden into the T&C's which state that you will make up the difference should there be a reduced variation in the STC value from the time of signing to the time of installation.
On your contract, ensure you have the following:
An STC value, e.g. $37.
An STC quantity, e.g. 100 certificates (as in 6.6kW).
An STC total amount you've been credited as a point of sale discount, e.g. $3700 ($37 x 100 certificates).
Essentially, if the solar rebate Perth WA (Subsidy) 2020 isn't clear and broken down, then neither is your solar provider.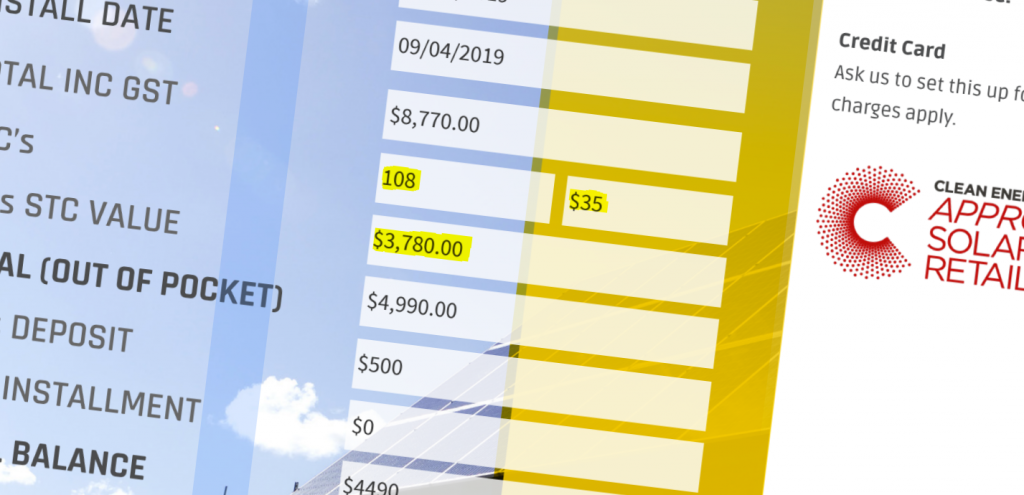 Note: the above example is based on a 2019 evaluation of a 6.5kW system for 108 STC's utilising 20 of the 2018 InterSolar Europe award-winning 325W QCells QPeak Duo G5 solar panels.
Luckily for you, there is a formula/calculation for that, and we have absolutely no reservation in sharing it! Whoop, whoop…
(Total Solar Panel Watts x 1.382, Odd number, we know) x the current STC multiplier of 11-years / 1000. The resulting number is the maximum STC's you are entitled to.
Using the very popular 6.6kW system as example: (6600 x 1.382) x 11 / 1000 = 100.
Now that we've determined what you are entitled to, which is 100 STC's, multiply this amount by the current market valuation of $37.
100 STC's x $37 = $3700.
Easy peasy right?
For most, I understand that in a modern world full of scroll and fast information that calculations are little too complicated for many over what is required. You merely need the round about figure ensuring what you've been quoted isn't ripping you off.
Therefore, let's not beat around the bush! The most common Solar Panels Perth WA Rebate (Subsidies) 2019 for residential homeowners based on a $35 STC valuation and utilising a 300W solar panel variant for multiplication is as follows:
3.9 kW = $2227
5.2 kW = $2970
6.6 kW = $3700
10.3 kW = $5827
13.3 kW = $7492
Essentially a 50% saving on the cost of most solar systems (avg) available. An excellent time to be shopping for solar considering the amount is due to be wound back each year.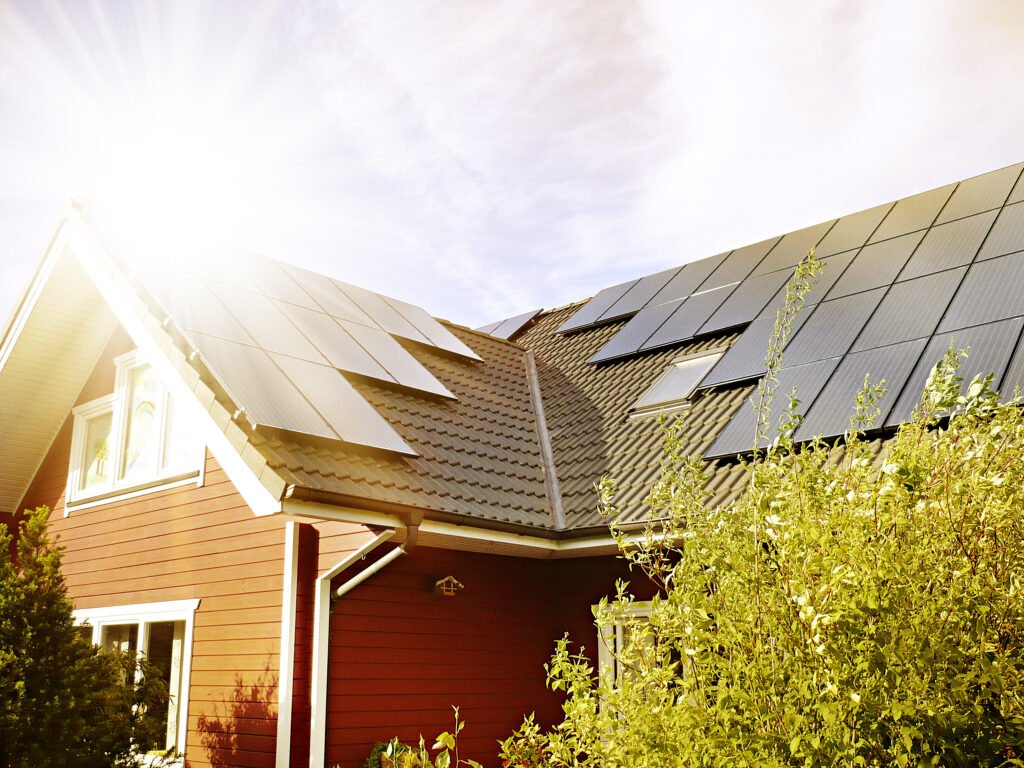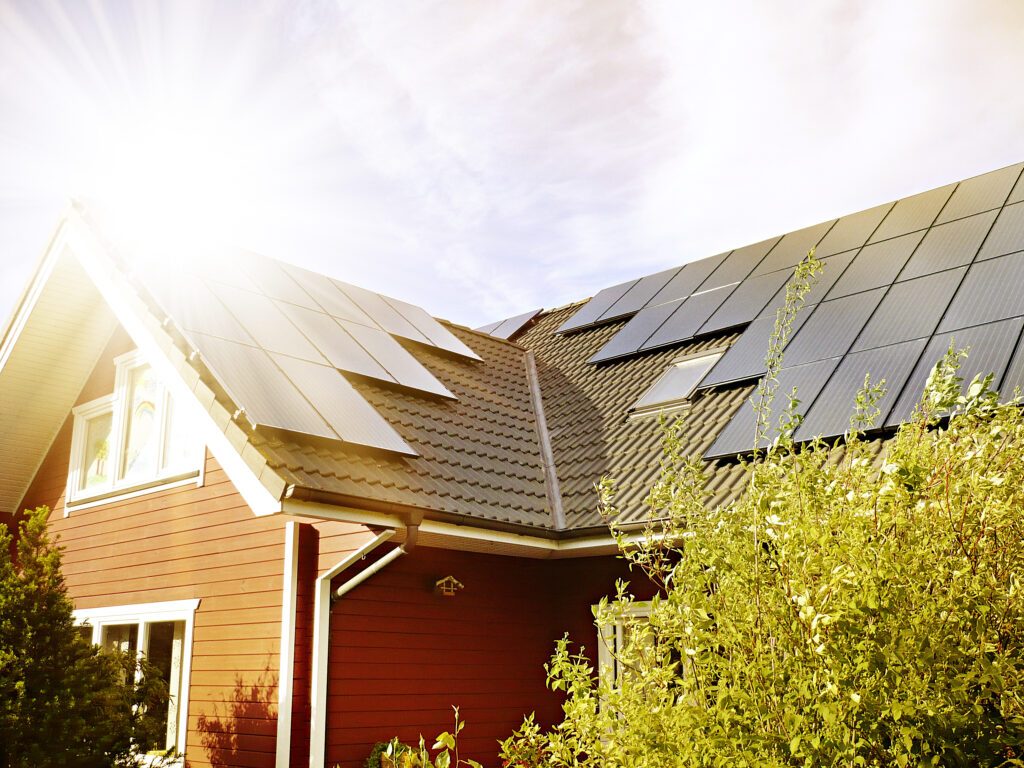 If you've made it this far down the page then of course you do! To be honest, I'd take my hat off to you if I wore one, as I'm unsure if I'd even make it this far. Nevertheless, you are here and what a captivated individual you are. Well done and rewarded you shall be.
You can't afford to miss this:
The latest PSW price list which includes the Solar Panels Perth WA Rebate (Subsidy) as a point of sale discount. GET NOW >
Our expanded solar system range (via PSW Energy) VIEW MORE >
Skip the sales hype and get the best value guaranteed (with beautiful transparency) for whatever system size you seek. Select systems via Perth's largest online solar superstore in Perth Solar Warehouse & PSW Energy, a trusted CEC Accredited Solar Retailer with Perth's most satisfied solar customers!