Over the last decade, a once unknown solar inverter manufacturer has risen to fame, particularly in Perth, Western Australia. Presenting both affordability and reliability, the Goodwe inverters Perth WA customers have adopted as an entry-level favourite are mainly within the domestic range.
That being said, early models of Goodwe solar inverters Perth WA customers endured had their fair share of trials which could test the wits of many. 
In an unexpected and admirable move, Goodwe supported their inverter technology, enlightening installers and end-users alike with one of Perth's best customer support services. A result which in-turn has the pundits singing the praises of the Goodwe inverter technology today.
Goodwe Solar Inverters Perth WA Product Feature. 
The latest edition of the Perth Solar Warehouse  solar price list includes all the following need to know information about Goodwe Solar inverters and more:
Fully installed 3.3kW, 6.6kW & 10kW+ Goodwe Solar system prices.
Exclusive discounts & interactive price guide.
Mix & match solar panel technology.
Exceptional energy storage options.
Energy production guide.
Estimated savings potential.
Payment plan options & more!
The best Goodwe Solar Inverters Perth WA customers love. A must view before buying.
The older models, despite Goodwe's excellent support service. When Goodwe first came to market their technology resembled existing solar inverters by alternative manufacturers. 
Since establishment, Goodwe has since digressed into a more individual identity, and with such, an even more reliable solar inverter technology. A win for those seeking value and reliability in a more affordable solar inverter.
A solar inverter is more than just a brand, and it's essential we isolate those ageing designs which are less likely to provide a similar, more advanced, experience as modern designs. Here are those Goodwe solar inverters Perth WA shoppers should avoid if seeking the latest technology.
Similar to many first and second generation technologies, the above Goodwe inverters endured a good share of revelation with local conditions. Since these past or ageing models, the new era of Goodwe inverters posses exceptional specifications and a very dependable product offering with modern technological advancements.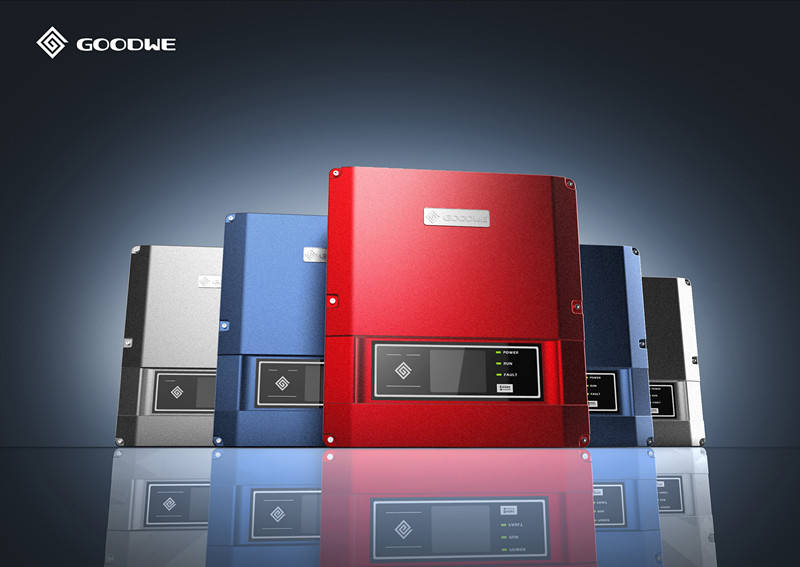 Looking beyond the initial Goodwe offering is the modern era of Goodwe solar inverters Perth WA shoppers will find it challenging to ignore toward consideration. What's interesting is that these new Goodwe inverter options are beyond respectable and edge closer towards innovative over what many would have expected in the earlier years.
Even though there are new models available within the standard string Goodwe inverter range, it's clear to see that Goodwe is channelling innovative efforts toward energy storage inverter technologies with one of the most comprehensive offerings available.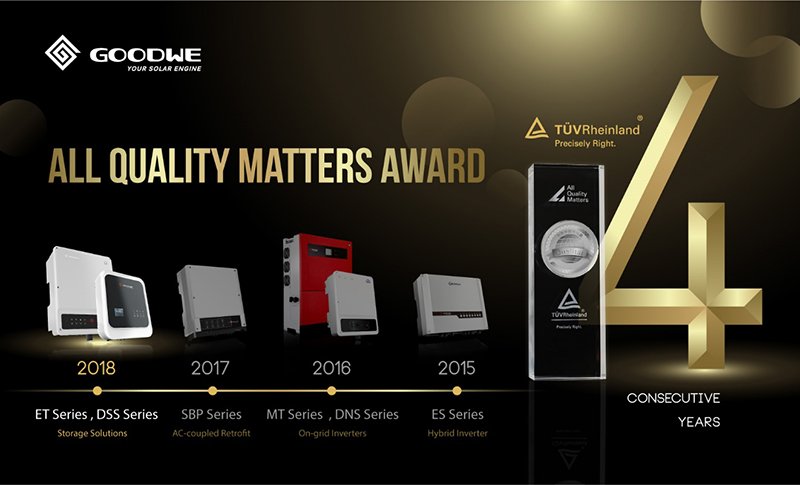 Goodwe  inverters come with a 5 + 5 (10) year product warranty when purchased through an authorised installer such as Perth Solar Warehouse. 
A common expectation now in Australia, Goodwe solar inverters are as of 2019 accompanied by a 10-year (5+5) product warranty extension for residential range Goodwe solar inverters. Excluded from such warranty extension is the energy storage range of inverter options.
A BNEF world top 10 inverter manufacturer, the Goodwe inverters Perth WA customers receive are made in China. In fact, all Goodwe inverters for the international market come from the same factory in  China (more to come).
When the question of cost aries toward inverter technology, you're either 1 of 2 customers. An existing system owner looking for a replacement inverter or a new system shopper predominantly searching for an Goodwe infused system in which solar panel selection and installation specifics will also affect the price. Either way below is some handy guidance.
Goodwe Inverter replacement options:
3kW from: $1290.
4kW from: $1390.
5kW from: $1490.
Goodwe Solar System options (dependant on panel selection):
3kW: $2490 – $5990.
6kW: $2990 – $6990.
10kW: $6990 – $14990.
To keep pricing simple, most advertised 
Goodwe Inverters
 Perth WA prices are founded on a basic installation. Those of which the premises of single storey, single-phase, single roof homes. 
Any installation specific outside of these governing ideals will almost always incur an additional installation expense unless specified otherwise.
Please note that accurate (and often reduced) pricing is currently available in the 
Goodwe Inverters
 Perth WA Product Feature within the latest PSW Catalogue >
The good news is that the Goodwe range is somewhat simplified for prospective solar shoppers, despite the plethora of inverter options. The most straightforward advice is to keep it simple, and you'll save thousands. 
Want to plan for a battery but don't know which battery? Then save your money and get a standard inverter for your specific power supply. With Goodwe, the right energy storage option will always be available. 
Featured Goodwe inverter alternatives:
Tap image to view datasheet.
Featured solar panel options:
Goodwe solar inverters are some of the most advanced, budget friendly inverters options available. Therefore, it's often ideal to pair such with a solar panel option which is as highly regarded and considered a superior technology offering exceptional value. PSW's most popular Goodwe solar inverter pairings below; 
FREE 10-year Full-Service Warranty Extension. Receive a free 10-year full-service warranty upgrade when purchasing any Goodwe infused solar system through Perth Solar Warehouse. Better than a 5+5 warranty, the second 5-years includes service coverage by Perth Solar Warehouse!
Mention "PSW GOODWE DEAL 2020" prior to buying. 
Your ideal system selection continued...
Alternatively, discover your perfect Goodwe Inverter infused solar energy system in as little as 5 minutes with detailed annual yield insights and more. Here's how to get some professional selection support…
Even if you select a standard Goodwe grid tie inverter, Goodwe has a range of battery inverters which can cost equal or less than buying a hybrid solar inverter which can and limit your choice of battery options.  
Don't spend your time deliberating, get in contact with a PSW Tech Support team member who can help match the right Goodwe solution to your specific needs. It's free, instant and straightforward. Alternatively hit us up via the below link.
Exclusive Goodwe Solar Inverters Perth WA deals.
Secure warranty & extra benefits.
Compare the PSW Goodwe solar inverter options against the entire PSW product range for price, warranty, design and more within the latest PSW digital catalogue.
In a nutshell, we've lost count of how many variations we could do with our entire Goodwe Solar Inverters Perth WA stock. Get in contact via the above link and you'll be guaranteed the best price for your specific installation. It's that simple.  
Did we miss something you feel other Goodwe Inverters Perth WA shoppers can benefit during their research? Leave it at the bottom of this post! Enjoy the read – PSW Team.