Delivered direct to your inbox.
All you want is a quote, not someone invading your personal space, pressuring to sign on the spot. Let Perth Solar Warehouse deliver you the information you require without the outdated sales tactics. Still a little unsure? Try our easy to compare product tables or submit your details below
Your price in a few simple questions
Please note: PSW Energy supply fully installed products only in Western Australia (Perth & Bunbury region). FALSE, INCOMPLETE or MISLEADING submissions will be ignored.
The above form may take a few seconds to process after clicking submit. Once submitted you will be redirected to the next page.
the options are never-ending! Head over to the PSW Energy website to discover all the packages we have to offer.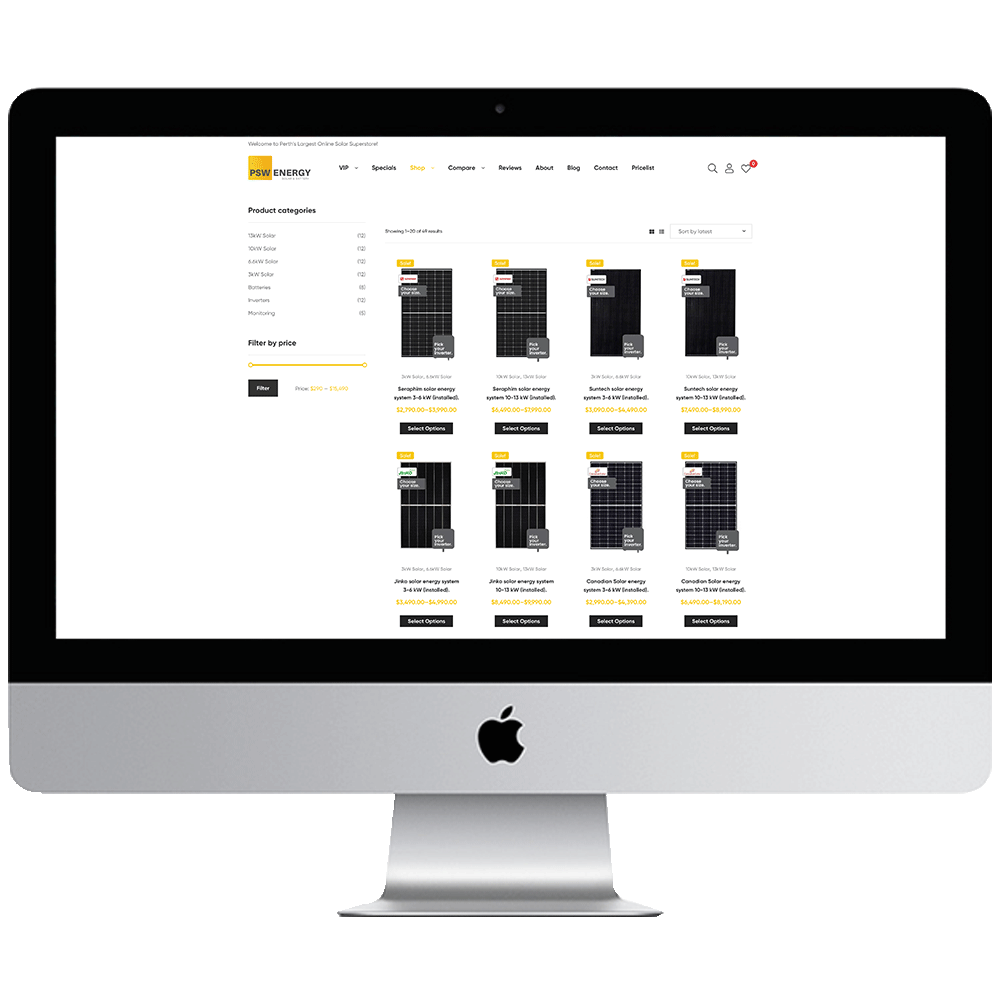 More than great solar deals.
Discover trusted buying insight from your local technical experts in Perth Solar Warehouse.