SMA Solar inverters, what's the hype?
Solar inverter technology internationally doesn't come more recognised than SMA. In the past, SMA Solar inverters Perth WA customers would demand was the very recognisable Sunny Boy range. Often bold and recognisable in bright colours, SMA has since streamlined the options to uniformity in colour coding and a more simplified selection process. Therefore, which SMA Solar inverter do you require?
The longest serving solar inverter manufacturer. The world's largest inverter manufacturer by region. Germany's number one inverter manufacture. The SMA Solar inverters Perth WA customers seek are in hot demand for very good reason. No other solar inverter is respected or demanded more internationally than any other.
SMA Solar Inverters Perth WA Product Feature. 
The latest edition of the Perth Solar Warehouse  solar price list includes all the following need to know information about SMA Solar inverters and more:
Fully installed 3.3, 6.6 & 10kW+ SMA Solar system prices and more.
Exclusive discounts & interactive price guide.
Mix & match solar panel technology.
Exceptional energy storage options.
Energy production guide.
Estimated savings potential.
Payment plan options & more!
The best SMA Solar Inverters Perth WA customers love. A must view before buying. 
As a reputable manufacturer with many variable options, the  SMA inverters Perth WA customers should seek out are the latest options, which are exceptional to current specifications.
While understanding the latest SMA inverters are going to thrust you forward into self-sufficient power supply future, it's essential to understand the models which are now lagging behind today's leading specifications.
| | | |
| --- | --- | --- |
| SMA Sunny Boy (1100 – 1700) TL | | |
| SMA Sunny Boy (1300 – 2100) TL | | |
| SMA Sunny Boy (2000 – 3000) HF | | |
| SMA Sunny Boy (3000 – 5000) TL-20 | | |
| SMA Sunny Boy (3000 – 5000) TL-21 | | |
| SMA Sunny Boy (3.0 – 5.0) AV-40 | | |
A testament to the previous decade in solar, the above-listed options are now ageing to modern standards and expectations. The great news is the above SMA Solar inverters options are no longer through local SMA distributors. Therefore the chance of being specified one in any new solar installation is very slim.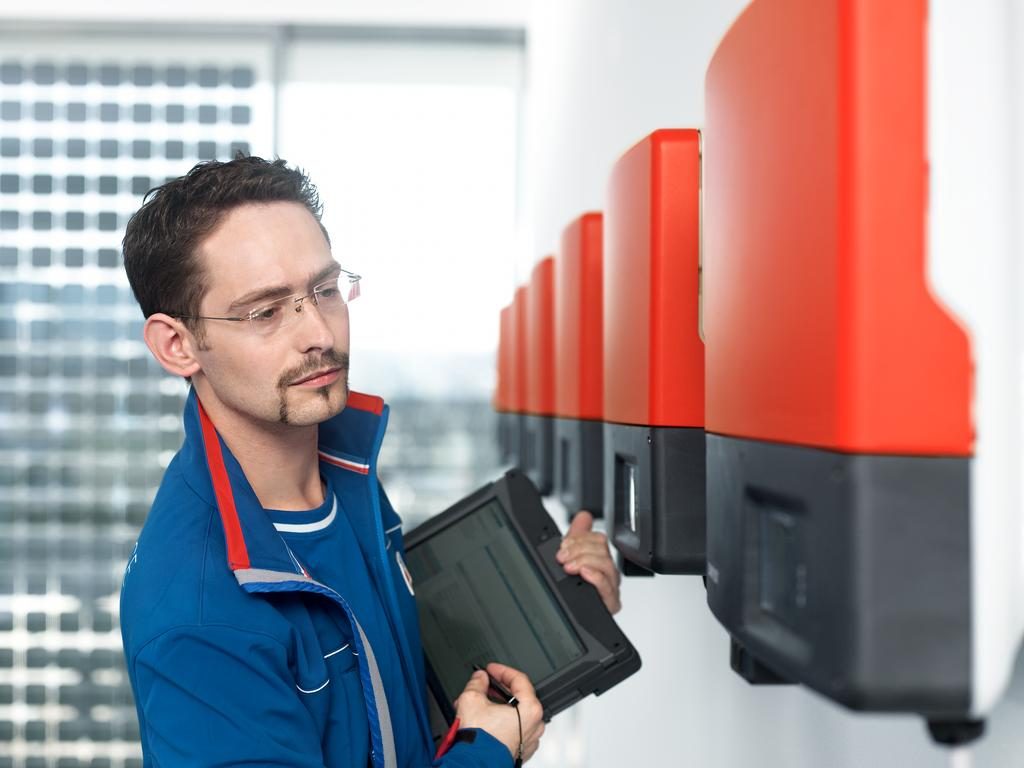 A lot has changed on the domestic front of solar inverter technology over the last few years, and SMA certainly hasn't been dormant. With the release of the single-phase AV-40 (and now subsequently the AV-41) range, SMA sparked the new expectation in modern inverter designs.
The current crop of SMA solar inverters Perth WA customers have access to are considered some of the most advanced solar inverter technologies available within their category. 
A dependable 10-year manufacturer (SMA) product warranty if you purchase an installed SMA solar inverter through a certified SMA PowerUP partner such as Perth Solar Warehouse. This manufacturers product warranty excludes service costs in the second 5-years.
When purchasing through Perth Solar Warehouse, the SMA inverters Perth WA love are equiped with a full service warranty as Perth Solar Warehouse cover the service portion any warranty work. Your benefit, comprehensive localised support endorsed by SMA.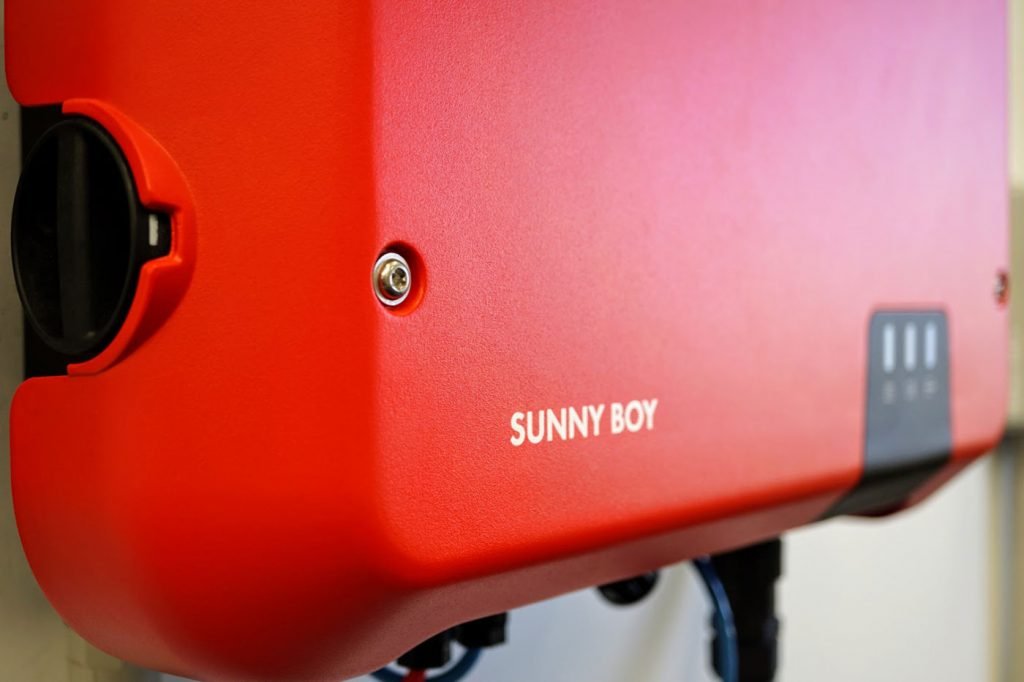 German designed and built to German quality standard. However, forget certain connotations towards particular manufacturing origins. Only 3 x single-phase variants have ever been assembled in China while being derived from German-made components (unlike alternative European-built inverters assembled from Chinese-made components). 
Much like your iPhone, these SMA models have surpassed expectations and enjoyed high end-user satisfaction with a less than 1% failure rate. From 2019, due to a weakening global economy, SMA sold its Chinese assembling facilities and consolidated the entire manufacturing line back to Germany. 
What does this mean? The same machines, manufacturing identical inverters, within the same German plant as the entire SMA range. SMA found some additional space in the corner of the existing German factory to relocate the current robotic infrastructure previously doing the work in China. A win win if prices remain the same and for those which like the sound of "Made in Germany" on a label.
It depends on what you are looking for. The SMA solar inverters Perth WA customers tend to seek come from either one of the below fields. The demand for a reliable inverter option after a previous bad experience in an existing system with an alternative cheaper inverter as a replacement inverter.
Alternatively, compromising on the quality in a new solar energy system isn't an option. Either way, as a guide the SMA Solar inverters Perth WA customers should expect to pay for start for and range from as below.
SMA Inverter replacement options:
3kW from: $1990.
4kW from: $2190.
5kW from: $2290.
SMA Solar System options (dependant on panel selection):
3kW: $3490 – $5490.
6kW: $3990 – $7990.
10kW: $7990 – $15990.
As a benchmark, many advertised SMA solar inverter prices are published on the single-phase, single roof, single level home basis. Installation parameters outside such scope often incur additional charges. That's why ascertaining a formal written quote is always advised before committing to any purchase.
Always remember, unbeatable prices and value are to be found in the 
SMA Solar Inverters
 Perth WA Product Feature within the latest PSW Catalogue >
It all depends on the power supply of the property. The most common residential options of SMA Solar inverters Perth WA customers can expect is the SMA Sunny Boy AV-41 and the new SMA Sunny Tripower AV-40. Both of which are single-phase and three-phase inverters respectively.
Featured solar panel options:
After understanding your particular power supply, the ideal solar panel to accompany the SMA solar inverter will depend on your available roof area and budget. Expansive rooftops with not too many hips and valleys can benefit from a reduced investment. Limited rooftops should always consider solar panels with efficiencies often greater than 19%.
Featured solar panel alternatives:
Tap image to view product overview OR compare all solar panel options side by side in feature rich detail. Compare >
FREE 10-year Warranty Extension. Receive a free 10-year manufacturers (SMA) warranty upgrade when purchasing any SMA infused solar system up yo 15kW inverter capacity. Multiple 15kW inverters applicable!
Mention "PSW SMA BONUS 2020" prior to buying. 
Your ideal system selection continued...
The great news, Perth Solar Warehouse has an easier solution. View your ideal SMA Solar Inverter solar energy system in as little as 5 minutes with detailed products insights, prices and more. 
Selecting any of the exciting new SMA solar inverters, no matter your scenario will no doubt avail you of any future disappointment. Failing to take advantage of the sensational solar panel pairings within the Perth Solar Warehouse range now could (cause disappointment) as rebates are consistently rewound each year. Act with confidence below.
Exclusive SMA Solar Inverters Perth WA deals.
Secure warranty & extra benefits.
Compare SMA solar inverters and options against the entire PSW product range for price, warranty, design and more within the latest PSW digital catalogue.
In a nutshell, we've lost count of how many variations we could do with our entire  SMA Solar Inverters Perth WA stock. Get in contact via the above link and you'll be guaranteed the best price for your specific installation. It's that simple.  
Is there something else you believe other like minded people shopping for SMA Solar Inverters can benefit from? If so, leave it at the bottom of this post! – PSW Team.