No question about QCells, or is there?
Regarded as an "Engineered in Germany" solar panel option, QCells were once the German-made industry darling for those seeking the ultimate in long-term solar quality. Now accompanied with a decade of evolution, what is the truth behind the many QCells solar panels, their origin and which QCells choice likely to work best with your specific installation?
Consistently a top 5 BNEF Tier-1 solar panel manufacturer, QCells provides a very diverse range of solar panels which are likely to appeal to most budgets. There are however some very big overall product differences worth considering before deciding which QCells solar panels are ideal for you.
QCells Solar Panels Perth WA Product Feature. 
The homeowner edition of the latest Perth Solar Warehouse solar price list includes all the following need to know information:
Fully installed 3.3kW, 6.6kW & 10kW+ QCells system prices.
Exclusive discounts & interactive price guide.
Mix & match inverter technology.
Exceptional energy storage options.
Energy production guide.
Estimated savings potential.
Payment plan options & more!
The best QCells Solar Panels Perth and Bunbury customers love. A must view before buying solar.
In most instances, 72-cell (144-half call) solar panel variants for residential installations. 72-Cell QCells solar panels are built by the manufacturer with a primary purpose catered toward larger, more supportive commercial rooftops and infrastructure.
Often perculier cases exist where certain installers or retailers may promote such solar panel variants as ultra-high powered options. However, these are often derived from a lower wholesale price per/watt due to stock oversupply after commercial shipments have been fulfilled. 
These higher wattage panels are no more efficient than 60-cell (120 half cells) QCells solar panels and simply occupy a greater surface area per panel. The result is an equal solar array footprint with potentially less desirable side effects in residential circumstances.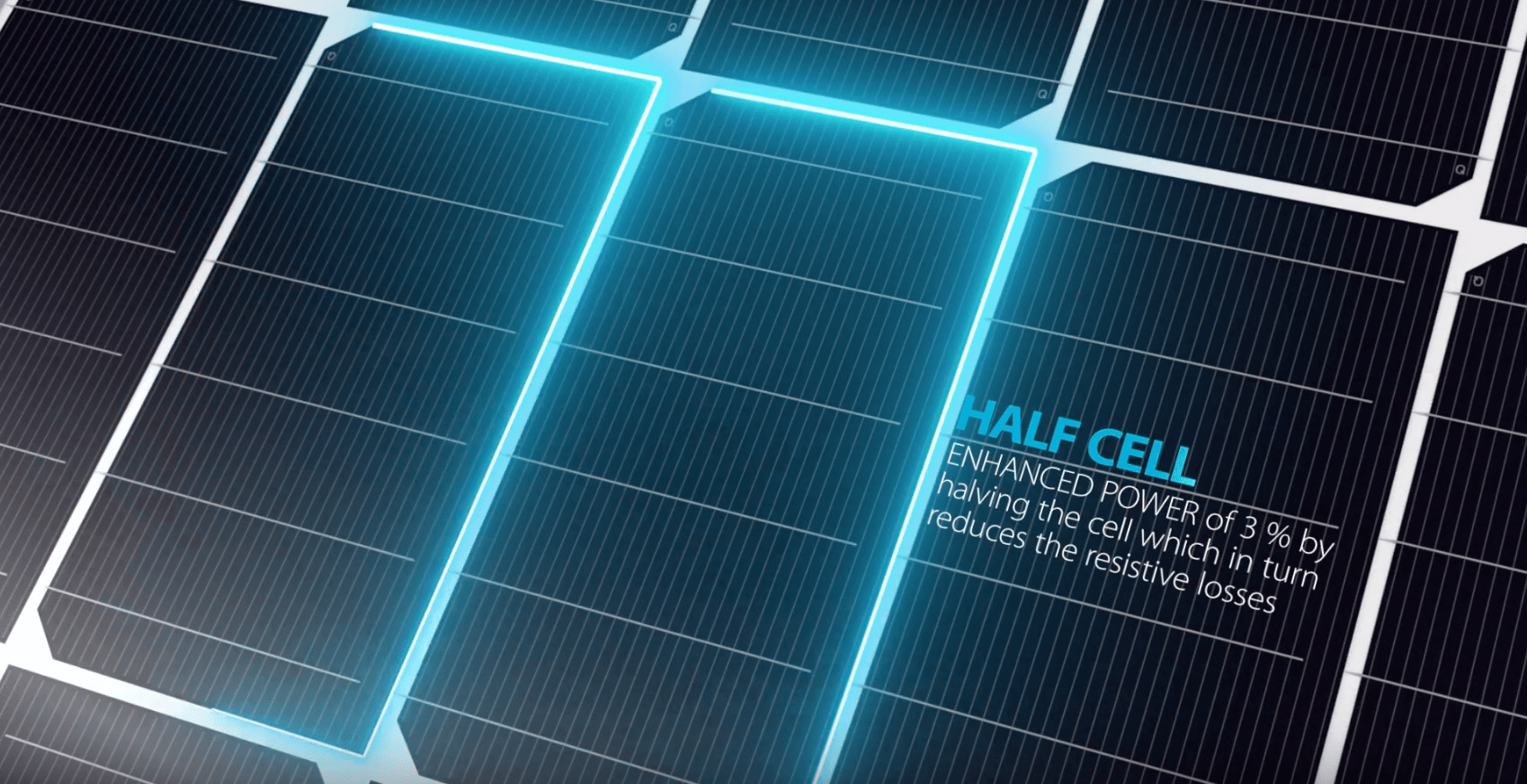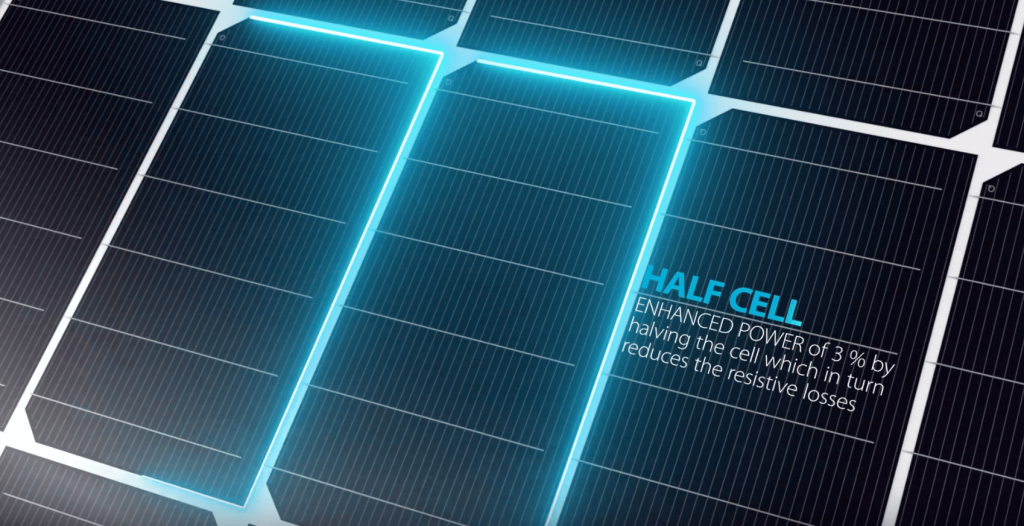 QCells has conveniently categorised their solar panel options for the buyer which is firmly fixated on QCells solar panels. The key difference being the cell structure, efficiency and manufacturing origin. The great news is that all options, irrelevant of manufacturing origin are backed by QCells equally.
Rumour has it though that selected QCells premium range modules are set to become apart of an elite range for purposes mentioned later. 
QCells solar panels were some of the first to boast an above average product warranty. However, as selected manufacturers aim to increase credibility, this warranty has become the new base premium.
All QCells solar panels, irrelevant of manufacturing origin are equipped with a 12-year product integrity warranty. Joining the elite 25-year manufacturers product warranty club may not be too far off with the premium range of QCells solar panels in 2019.
UPDATE: On October 1st 2019, QCells announced a new 25-year product warranty. The warranty will be applied to the upcoming release of Q.Peak Duo-G5+ and Q.Peak Duo-G6+. This is the first time a Silicon Module Super League company has released a solar panel with a 25-year product warranty.
Period: Degradation period, Year-1: maximum warranted output degradation in the first year, P/A after: maximum warranted output degradation per annum within the nominated Period after Year-1.
Malaysia: After being acquired by Hanwah in 2012, German solar panel manufacturing relocated in 2015 to Malaysia to better compete on a global scale and ensure long-term financial stability of the well regarded muticrystalline solar panel range.
South Korea: Premium Q.Peak range of QCells solar panels are built in QCells latest production facility within South Korea. A site dedicated to producing modules incorporating high-performance monocrystalline solar cell foundations. An excellent example to such an innovative facility is the QCells QPeak G5 Duo claiming the industries top prize for innovation in 2018 (InterSolar Europe Award).
China: The consolidation of Hanwah's Chinese manufacturing brand in 2015, SolarOne, ensured all Hanwah assets now operate under the one QCells banner. A formation facilitating 3 key manufacturing locations for customised product lines.
Despite the relocation of production lines, QCells has retained rigorous many German based R&D facilities. A result which has ensured the product across all manufacturing plants remain true to the original design origin.
Given there are three tiers of QCells solar panels, the price differential is always going to be a little broader than most depending on selection. Not due to product quality, but more so the cell material and incorporated innovative qualities.
No matter the selection though, QCells has an impeccable record across all three tiers and with a responsive Australian support base, all QCells solar panels are well backed should a quality issue occur. 
3kW: $2990 – $5990 AUD.
6kW: $3990 – $7990 AUD.
10kW: $8990 – $14990 AUD.
The above price variances consider all QCells solar panels and options with diverse inverter brand and model selections. As every solar installation is a unique as oneself for the ultimate benefits, a custom quote is always recommended. Still unsure and simply seeking a general price with a few alternative inverter options? Then you definately need to see the latest PSW digital catalogue.
Accurate (and often reduced) pricing is currently available in the QCells solar panels Perth & Bunbury WA product feature within the latest PSW Catalogue >
Three big QCells solar panel options exist in the Perth Solar Warehouse range and are all designed to compliment ones specific preferences. Furthermore, taking into account the installation and power supply requirements will often assist the perfect inverter selection.
Current QCells Solar panels: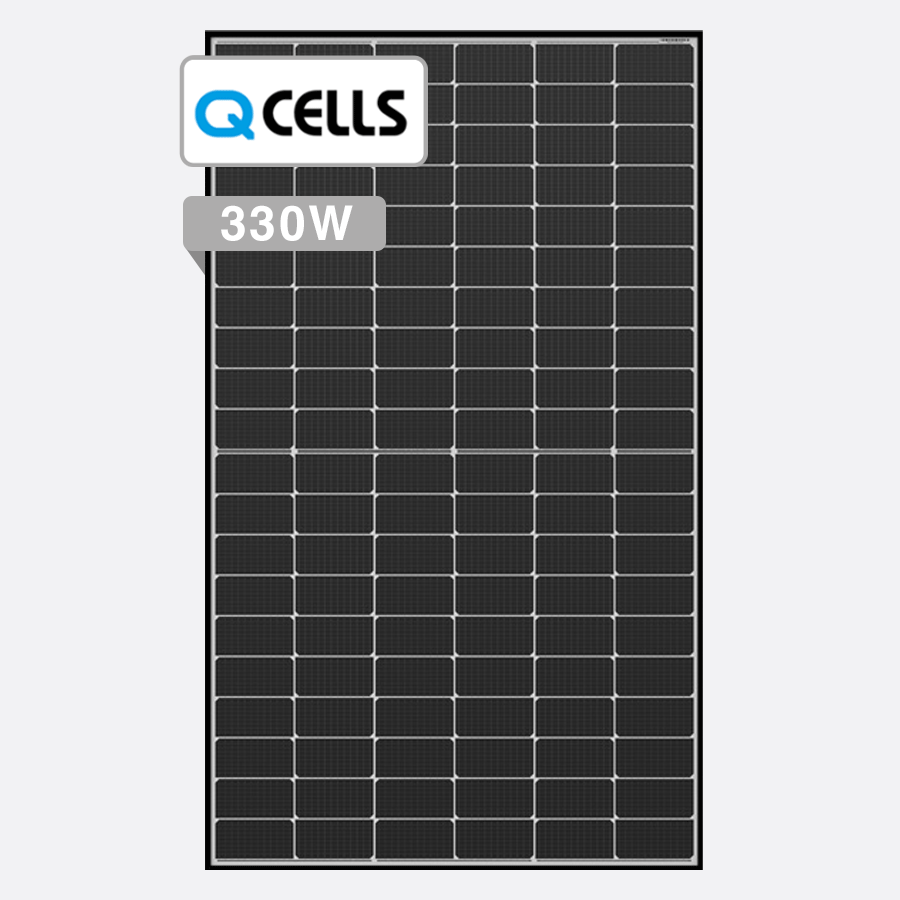 QCELLS QMAXX. An alternative manufacturing origin and lesser warranty ensure superior affordability.
IMPORTANT: If your selected QCELLS solar panels are not handled or installed to QCells guidelines, your manufacturers warranty is rendered void. For warranty certainty, Perth Solar Warehouse is a certified QCells Q.Partner.
Featured inverter options:
Featured inverter alternatives:
Full system prices within the latest catalogue! 
Searching for your ideal solar inverter? Compare the entire PSW range of solar inverters side by side in defining detail. Compare now > 
5 kW & 10 kW FREE system upgrade. Receive a free upgrade from 5kW to 6.6kW (on a 5kW inverter) and 10kW to 13kW (on a 10kW inverter) of QCells Q.Power range solar panels if available space permits on the same roof face.
Mention "QCells BONUS 2020" prior to buying.
Your ideal system selection continued...
Alternatively, discover your perfect QCells Solar infused solar power system in as little as 5 minutes with detailed annual yield insights and more. 
Understanding that QCells solar panels, in general, is a high-quality solution for your solar project is a fantastic space to be in. Taking advantage of the Perth Solar Warehouse range of amazing QCells Solar deals will no doubt alleviate any chance of buyers remorse when taking the next step to go solar.
Exclusive QCells Solar Panels Perth WA deals.
Secure warranty & extra benefits.
Compare the PSW QCells solar panel options against the entire PSW product range for price, warranty, design and more within the latest PSW digital catalogue.
In a nutshell, we've lost count of how many variations we could do with our entire QCells Solar Panels Perth WA stock. Get in contact via the above link and you'll be guaranteed the best price for your specific installation. It's that simple.  
Need to know more about QCells solar panels? If so, leave a comment below! – PSW Team.