Is a Huawei inverter ideal for you?
Although a newcomer to the solar energy industry, Huawei, the global telecommunications mega giant has been refining their solar inverter designs many years prior to commercial availability. With such refinement prior to release, are Huawei inverters able to provide the satisfaction and meet the expectations you desire from a solar inverters technology?
Huawei Inverters Perth WA Product Feature. 
The latest edition of the Perth Solar Warehouse  solar price list includes all the following need to know information about Huawei solar inverters and more:
Exclusive discounts & interactive price guide.
Mix & match solar panel technology.
Exceptional energy storage options.
Energy production guide.
Estimated savings potential.
Payment plan options & more!
The best Huawei Inverters Perth WA customers love. A must view before buying. 
[]
keyboard_arrow_leftPrevious
Nextkeyboard_arrow_right
Alike most solar inverters, Huawei inverters should be assessed for suitability based on each individual circumstance. Those of which caters to personal preferences, installation design characteristics, budget and solar panel preference and so on. Understanding such will inevitably help you understand if Huawei inverters are right choice for your solar project. 
In the initial research phases, the questions often sought after are as follows:
Is there something else you believe other like minded people shopping for Huawei Inverters can benefit from? If so, leave it at the bottom of this post! – PSW Team.
None. Huawei inverters became commercially available, internationally, from 2018. In that time, phenomenally, Huawei's solar division has become the world's largest solar inverter manufacturer by volume while only a 1% division of the entire Huawei corporation. 
The current range of Huawei's revolutionary 1st generation products have left the competition scrambling to redesign current offerings in order to appeal to redefined consumer exceptions. With an exceptionally low failure rate, there currently are no models of Huawei inverters to avoid.
The anticipation surrounding Huawei's cutting edge residential inverter technology first began in 2016 when amazing product specifications first began circulating. To much disappointment, the Huawei SUN2000L range of residential hybrid solar inverters didn't make international commercial availability until 2018. 
As it turns out it was worth the wait. Rather than pushing for market dominance sooner the resulting products are a testament to modern inverter design and have reignited the competition towards more innovative power generation products.
Intersolar award winning, a new residential three-phase Huawei offering will be available late 2019 to cater for those with smaller three-phase power supplies.
Making use of optional extra's such as the Smart Power Sensor or the Smart PV Optimiser facilitates the next-level of asset management and control in solar power generation. All Huawei inverters are now part of an elite group, as only 2 alternative string inverter manufacturers can offer a "one manufacturer" solution with optional solar panel optimiser offerings.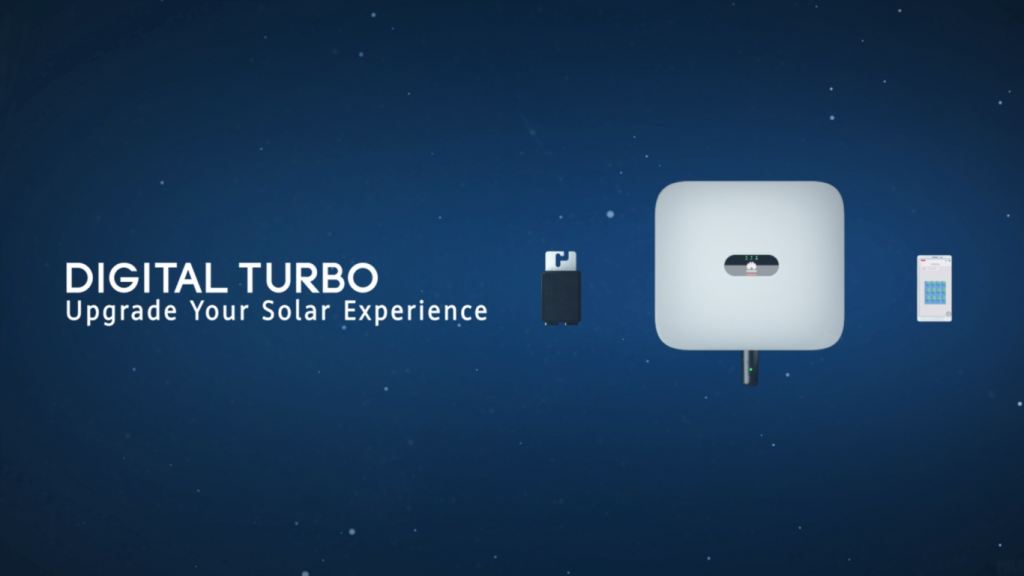 Forget the 5+5 warranty all other manufacturers are offering. As of July 2019, Huawei's residential solar inverter range comes with a solid 10-years out of the box when installed and activated by an approved Huawei inverter supplier such as Perth Solar Warehouse.
Further proof that Huawei are making a statement with not just cutting edge design, but also in overall product quality.
Huawei SUN2000L Warranty Download >
Where are Huawei Inverters made?
Huawei's state of the art manufacturing facility is located in Shenzen China. This however, is only one element in the manufacturing process of Huawei inverters. As the final result is a more international process than one may think.
Huawei inverter chipsets are designed in Silicon Vally, California. While the overall inverter architecture and design is derived from Huawei's Nuremberg, Germany branch. Finally, inverter topology and algorithm is procured via Huawei Stockholm, Sweden. Utilising such broad international intelligence ultimately ensures a well defined product.
Huawei inverters are a great replacement option for existing solar energy systems to enhance it into the modern era or as the primary choice in a new solar power system. Potentially the most appealing aspect though for the technology at hand is the phenomenal price point. 
Huawei inverter replacement options:
3kW from: $1790.
4kW from: $1890.
5kW from: $1990.
Huawei solar system options (dependant on panel selection):
3kW: $2490 – $5990.
6kW: $2990 – $6990.
10kW: $7990 – $14990.
Want the best price? Get the Huawei Inverters Perth WA Product Feature within the latest PSW Catalogue >
Firstly understand your power supply. Determine if you have a single-phase or three-phase power supply. Secondly, the system size you require is often derived from your average daily consumption.
Once the power supply and system requirements have be ascertained, understanding your installations ability to accomodate a set number of solar panels combined with your intended budget will assist with solar panel selection.
Limited & expansive roof tops.
Popular solar panel alternatives:
Your ideal system selection continued...
The great news, Perth Solar Warehouse has an easier solution. View your ideal Huawei Inverter infused solar energy system in as little as 5 minutes flat with detailed products insights, prices and more.
Selecting any of the exciting new Huawei inverters, no matter your scenario will no doubt avail you of any future disappointment. Taking advantage of the sensational solar panel pairing within the Perth Solar Warehouse range currently available could as rebates are consistent wound back each year. Act with confidence below.
Exclusive Huawei Inverters Perth WA deals.
Secure warranty & extra benefits.
[[[["field19″,"less_than","6000″],["field19″,"greater_than","6571″]],[["show_fields","field68″]],"or"],[[["field91″,"contains"]],[["show_fields","field92″]],"and"],[[["field92″,"contains"]],[["show_fields","field89″]],"and"],[[["field25″,"contains"]],[["show_fields","field86,field18,field87,field19,field84,field85″]],"and"]]
keyboard_arrow_leftPrevious
Nextkeyboard_arrow_right
Compare the Perth Solar Warehouse Huawei inverter options against the entire PSW product range for price, warranty, design and more within the latest PSW digital catalogue.
In a nutshell, we've lost count of how many variations we could do with our entire Huawei Inverter stock. Get in contact via the above link and you'll be guaranteed the best price for your specific installation. It's that simple.