As a world-leading manufacturer by volume, not all Jinko solar panels should be considered a good option. With an extensive range, it is vital to acknowledge the selected models that present themselves when shopping for Jinko solar panels as part of your solar energy system.
Traditionally a mass volume solar module manufacturer of affordable solar panel options, Jinko is now respected as a market innovator after successfully claiming the InterSolar Award 2019 (Swan Bifacial) and InterSolar Award Finalist 2020 (Jinko Tiger N-Type).
Market dominance and innovations of such products are further distancing Jinko solar panels from the entry-level stigma which has accompanied the brand over the previous decade. Understanding there is an expansive range of Jinko solar panel options, many initial questions come to mind when researching, including which potential Jinko solar panels to avoid.
Discover the detail. Get your copy of the latest Perth Solar Warehouse solar price list. 
Even though the higher watt class for the price is appealing, understand that 72-cell solar panels and above occupy the same surface area in a system when compared to their 60-cell counterparts. 
| | | | | |
| --- | --- | --- | --- | --- |
| Cheetah HC 60M 60-cell, mono | | | | |
| | | | | |
Through eliminating the alternative Jinko solar panels designed primarily for commercial installations,  Jinko solar panels Perth customers seek are narrowed down by half (nice work!). From this point, understanding the budget and available surface area for system size will ultimately determine the ideal Jinko solar panel for the task.
It's not all doom and gloom for Jinko's new darling the Swan. One particular Jinko Swan variant remains an option to be considered. However, potentially best suited for tilted solar arrays only for the added expense.
Residential 60-Cell (120 – 132 half-cell):
Seeking to differentiate themselves from the pack after adopting a more premium range of solar module options, improved are the warranties. Jinko has now lengthened the product warranty for all module options and performance warranties in the new Swan and Tiger N-Type range.
| | | | |
| --- | --- | --- | --- |
| | | | |
| | | | |
| | | | |
| All other Jinko solar panels | | | |
Period: Degradation period, Year-1: maximum warranted output degradation in the first year, P/A after: maximum warranted output degradation per annum within the nominated Period after Year-1.
Listed on the New York Stock Exchange (NYSE: JKS) and a prolific member of the Silicon Modules Super League, Jinko operates multiple manufacturing plants internationally. However, the solar panels received in Australia are derived from Jinko's fully automated manufacturing facilities in China.
As manufacturing modules are only one element of the process, Jinko solar cell manufacturing occurs in Jinko plants across both China and Malaysia.
As a sign of strength and specifically for the North American market, Jinko, as of 2019 have begun manufacturing solar modules from a newly constructed $50 million plant in Jacksonville, Florida (USA).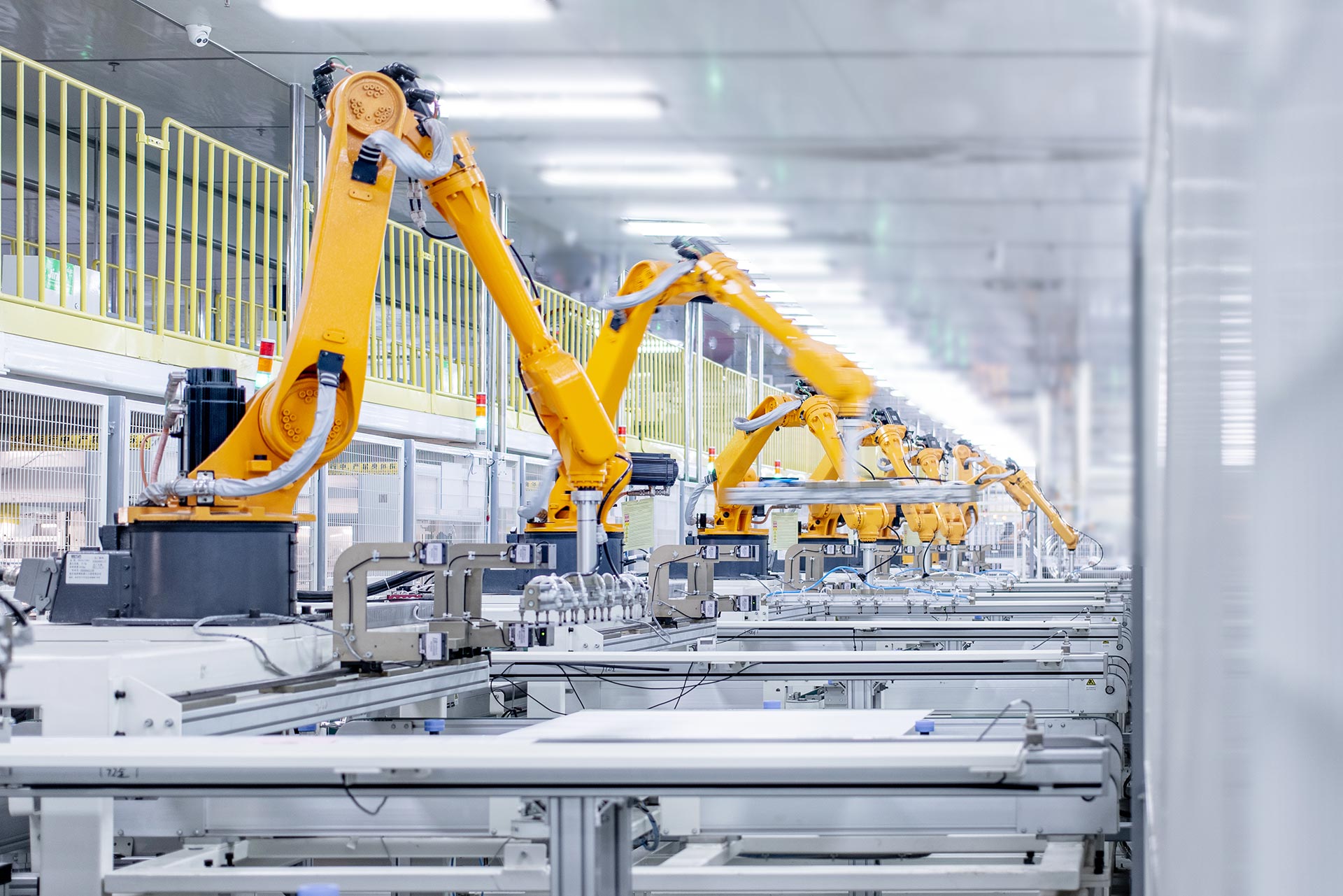 Expect relatively good value for the efficiencies available. Although, Jinko solar system prices are likely to vary dependant on module selection, inverter selection, and installation specifics. After the current zone 3 STC subsidy (Perth & Bunbury region) expect a price range on the following Jinko system sizes;
Prices listed for single-level, single-phase and single roof face within PSW Installation Zone 1 after STC zone 3 subsidy has been applied. Additional installation costs may apply (inquire). The nominated price range considers all non-P.O.A solar inverter options available within the Perth Solar Warehouse range and listed "Which To Consider" Jinko Solar panel options. For the most up to date prices customers should complete the "Price List" form and a copy of the Latest Perth Solar Warehouse Solar System Price List will be emailed.
As prices vary depending on unique circumstances, obtaining a site-specific quotation is a must to help better determine if Jinko solar panels are the perfect fit. If you are only seeking general guides in the early stage, why not grab a copy of the latest PSW digital catalogue featuring the most popular Perth Solar Warehouse Jinko panel systems and variable installation costs.
Perth Solar Warehouse's Jinko solar panels Perth customers are now demanding consist of what is the latest market standard for residential sizing. Essentially, stocking the lower efficiency multicrystalline Jinko solar panels is no longer viable considering the competitive monocrystalline prices.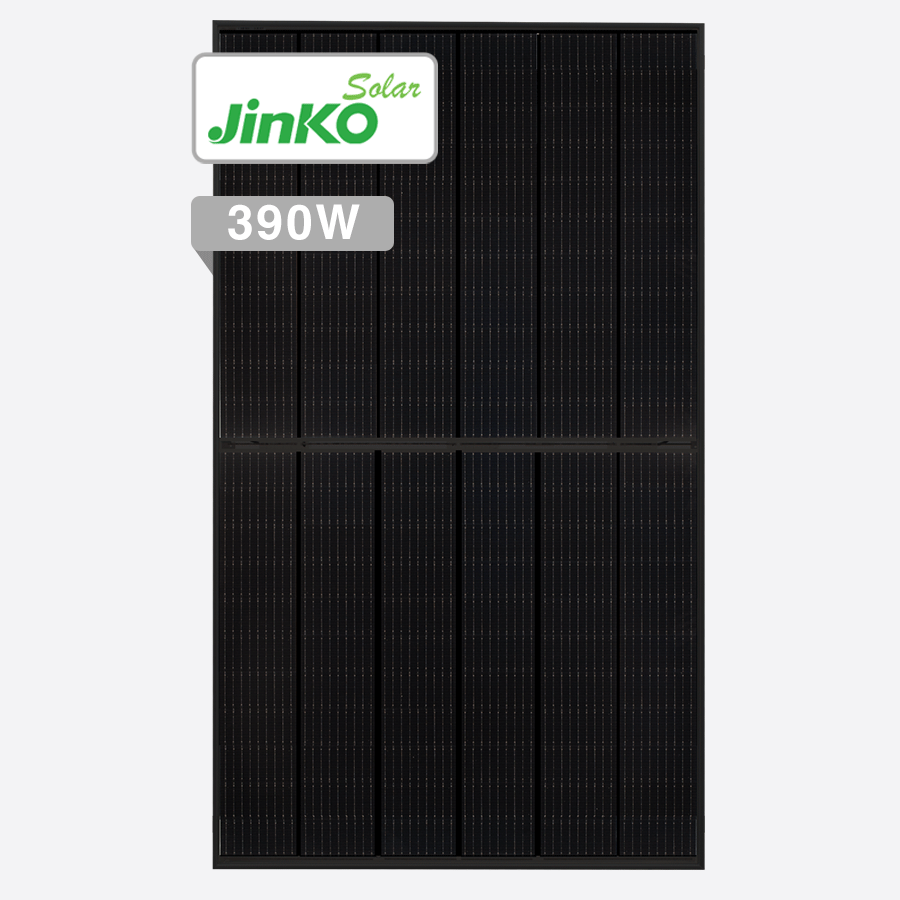 N-Type, 132 layered-cell mono.

204 W/m2 power density.

Temp COEF -0.34%/oC.
Why we love it. N-Type solar cells mitigate the effects of oxygen-induced losses over time while the black look is achieved via a semi-transparent back-sheet.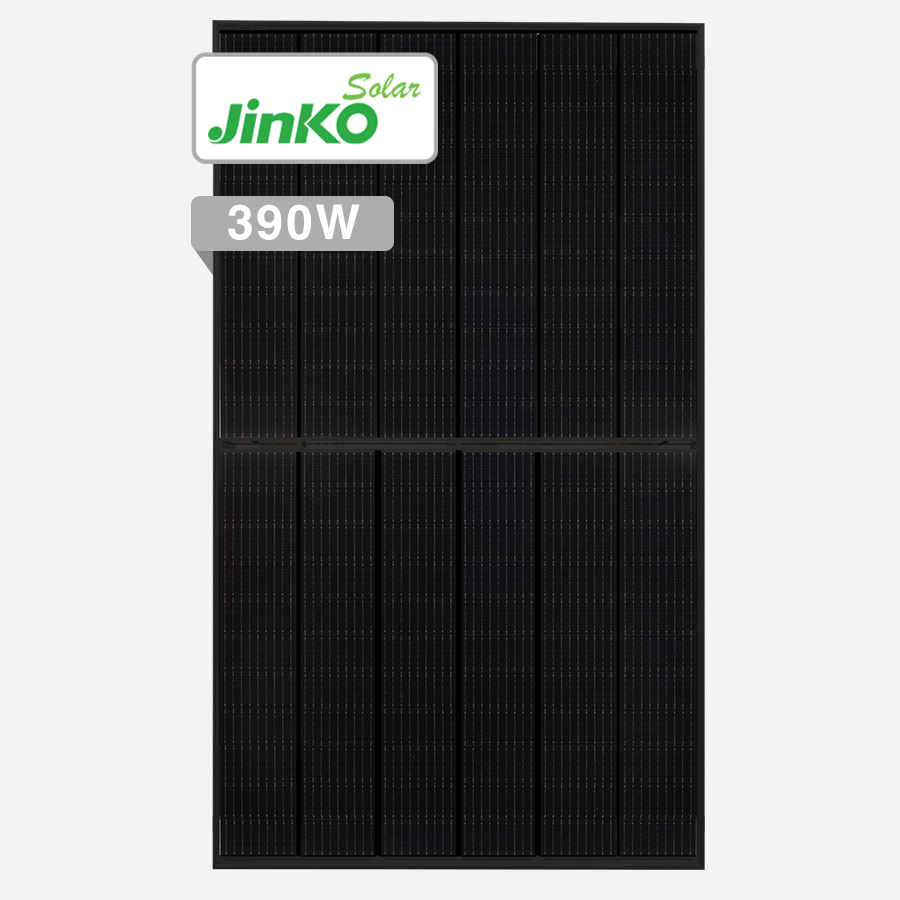 P-Type, 132 layered-cell mono.

204 W/m2 power density.

Temp COEF -0.35%/oC.
Why we love it. Jinko's P-Type presents exceptional affordability within monocrystalline solar panel designs while combining superior aesthetic appeal.
WARNING: Which Jinko Tiger solar panels have you been quoted? Residential customers should exercise caution when considering Jinko Tiger PRO variants. Jinko Tiger N-Type vs P-PType PRO, Compare side by side >
Featured inverter options:
The Jinko solar panels available at Perth Solar Warehouse take the most advanced forms within the range. Therefore, there's no question, the two most popular inverter combinations to accompany a particular Jinko solar panel selection for superior technology and value are both SMA and Huawei.
AC & DC battery compatible.
Why we love it. Hybrid solar and battery technology packing unbeatable value with a 10-year product warranty. The Huawei-L1 is now one of the safest string inverters with AFCI in-built.
Why we love it. The latest SMA Sunny Boy, the AV-41 is world's most successful inverter product lines over time. Why? Many Sunny Boy's are still functioning after 20-years in Australia.  
Featured inverter alternatives:
Have an alternative inverter technology in mind? Perth Solar Warehouse stocks only the best brands to pair with your ideal Jinko solar panels. Each has its own unique benefits. Simply get in contact and PSW Technical Sales Support can assist you to make selecting the ideal inverter for your project a breeze based on your installation specifics.
Above: Tap image to view product overview.
Your ideal system selection continued...
Alternatively, discover your perfect Jinko solar panel infused solar power system in as little as 5 minutes with detailed annual yield insights and more. 
Understanding that Jinko, in general, is a high-quality solution for your solar project is a fantastic space to be. Taking advantage of the Perth Solar Warehouse range of amazing Jinko Solar deals will no doubt alleviate any chance of buyers remorse when making the next step to go solar.
Exclusive Jinko Solar Panels Perth WA deals TO PSW.
Why not take your ideal Jinko solar system to the next level with a solar battery? The ultimate in energy saving ability presents itself when you infuse one of  PSW's leading battery technologies.
More affordable than past thought, you recruit a solar system as an appliance to do a job. Discover its true potential and enjoy true energy freedom. Compare solar batteries.
Help other Perth & Bunbury WA locals with more Jinko insight! Need to know more? Ask in the comments section below. – PSW Team.